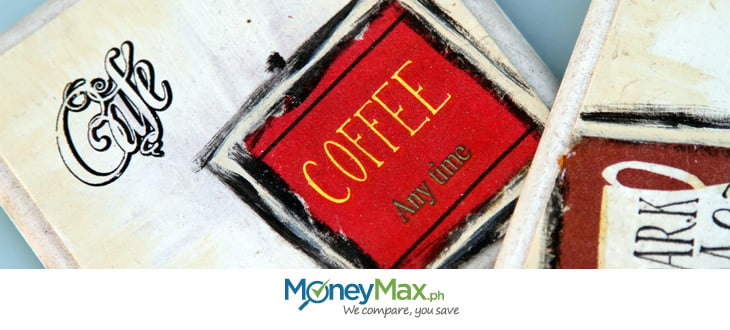 Office Holiday parties are an eventuality, really. Some will go the Secret Santa route and exchange only one gift on the day of the party itself, with everyone's code names and wish lists up on the bulletin board, or sent around via e-mail. Some will dispense with the code names and the wish list and just have a gift exchange between people, which is less exciting.
But without wish lists and in the case of larger offices, not quite knowing everybody, how are you going to wow #TeamOffice? Most holiday parties will limit the budget for the gifts to a certain amount, usually between Php 250 to Php 500.
If you're running out of gift ideas though, here are a few ideas that should help you along.
Something handmade
Nothing says 'thoughtful' like putting something together just for the person who's receiving your gift. If you're working in a larger department in the office, try to get a feel for the person's interests and go from there.
Coffee is an obsession for a lot of people, and sometimes a mess happens on one's desk. You can get handmade cork coasters from MA/DE Manila, and the best part is that the products start at Php 80.
If you'd rather see the products for yourself, you can also visit The Craft Central in Greenbelt 5, where there are handmade items that you can put together for a present.
Something handy
Gifts for your friends in the office are easier to handle when you give something practical and useful for their daily tasks.
Tea lovers will get a kick out of a kitschy infuser. Qualy has a Tea Shirt infuser – something that is hilarious if they also happen to love puns. These are available at Quirks Novelties & Curiosities for Php 495.
If they happen to be good with illustration, what could be better than a pencil that's also a stylus? The Sketch and Stylus merges tech and analog attempts at art together in one neat package. While the Php 399 price tag might be a little high, it's certainly practical. This one's available at Fully Booked.
Something kitschy
Quirky items always elicit a chuckle or two from people. These items can range from anything to the nice and interesting, to the downright naughty, but still practical.
In the interest of adding a little naughtiness to this list, your colleague who may sometimes lose the caps to their bottled drinks might have less of a mess to deal with if they've got a Happy Man Bottle Stopper. These are available at Lazada for Php 394. Yes, it's similar to the Barrel Men you can get as a souvenir from Baguio.
If your co-worker happens is more on the geeky side, why not gift them with a Funko Pop figurine? It can serve as a reminder that there will never be another Harry Potter game ever again, or that their favorite Game of Thrones character is dead. The prices range from Php 400 - Php 500 each.
Final thoughts
As with most gifts, it's the thought that counts. If you'd prefer giving them the freedom to pick their gift by providing gift cards, that's okay, too. But if putting in effort to find the right sort of gift to entertain them is the plan, then let these gift ideas be your starting guide.
Read More: