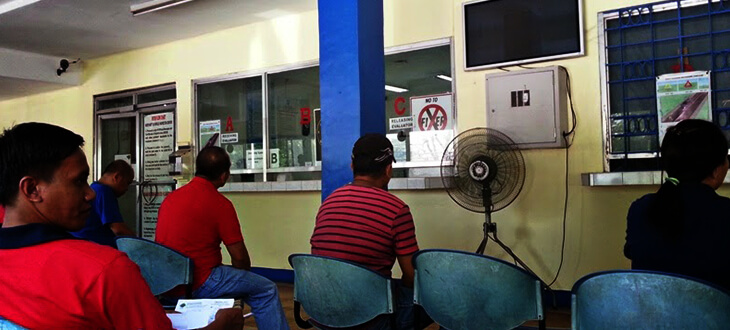 There are certain major violations that can result in your license being confiscated. Remember that the only people who can take your driver's license are duly deputized by the Land Transportation Office. They should properly identify themselves and give you a ticket clearly describing your violation.
Reclaiming your license and paying the fines listed for your violation should be done within five working days to avoid penalties. Here's how to do it.
Step 1: Head to the enforcement office
The citation issued to you will have the location of the enforcement office where you can claim your license.
In the case of your license being confiscated by local government enforcement officers, you will need to head for the office stated on the ticket. For example, violations in Manila means that you need to go to Manila City Hall to settle the penalties.
If your license is confiscated by LTO deputized traffic officials, head to the district office, or in the case of violations on the major highways, to the LTO main office in East Ave., Quezon City.
Step 2: Pay the fine
The procedure differs depending on which enforcement agency confiscated your license. For the LTO, you will be given a resolution document that must be presented along with the citation. Present these to the cashier so you can pay the fine and other fees.
For licenses confiscated by local government enforcers, present the ticket at the designated window and wait for them to compute your total fine. Proceed to the cashier to make the payment after.
Read more:
Step 3: Differences
Licenses confiscated by LTO enforcers will require that you attend a two-hour seminar on Traffic Safety Management. There is a test that you'll need to pass before you can reclaim your license. You'll be given a certificate stating that you've passed the seminar.
This isn't the case for licenses confiscated by local government enforcement. You just need to wait for them to release your driver's license.
Read more: Say No to Driver's License Assistance from Fixers―Do These Instead
Step 4: Claiming
You can get your license after submitting the necessary documents to the releasing area. For the LTO, you'll submit the seminar certificate. For the local government, your license will be released with a receipt after you've been informed of the violation in full and paid the fine.
Reclaiming your license becomes a matter of waiting once you've paid the fines and gone through the seminar. The entire process should take just a few hours and is best done immediately to avoid additional penalties if you are unable to settle the ticket.
People who read this also liked: