The Land Transportation Office (LTO) is among the agencies heavily affected by the pandemic. Lockdowns have halted regular operations, which in turn put important transactions on hold. While this was a hassle for many, it was a necessary measure to keep everyone safe.
Thankfully, the operations of some government agencies have already resumed now that the pandemic appears to be under control. The offices and their clients are picking up where they left off. It's also obvious that there will be a lot of adjustments to be made in terms of dealing with backlogs and accommodating clients.
Whether you have a pending transaction with the LTO or you're planning to initiate a new one, we've put together a simple guide to help you manage your expectations. We've also included a list of LTO branches in Metro Manila to aid you in planning and scheduling your transaction.
Is LTO Open Today?
Yes! LTO resumed its operations in its offices in Metro Manila last May 3, 2021.[1] But the reopening of the offices saw some major changes―from the strict implementation of health and safety protocols to the release of new guidelines on new work arrangements of the employees. All these adjustments certainly have an impact on how you'll conduct your business at the office.
Read more: Taking the Driver's License Exam? Learn How to Pass the LTO Tests
LTO Branches in Metro Manila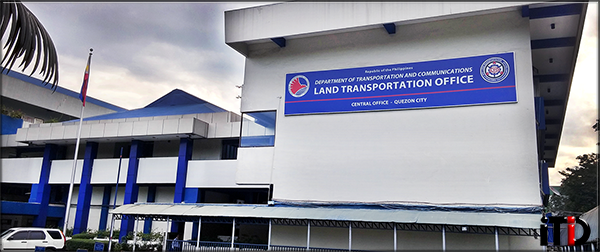 Listed below are the main and extension offices of the LTO. We've also included the telephone number and email address of each office so you can easily contact them.
LTO Caloocan
Location: BUTEL Building, Araneta Avenue, Caloocan City
Contact Number: (02) 8364-1183
Director: Ferdinand M. Magno
Email address: 1304ddmpao@gmail.com
LTO Cubao
Location: 151 Mirasol Street, San Roque, Cubao, Quezon City
Contact Number: (02) 8356-0708
Director: Bernard M. Dilangalen
Email address: ltoqceo_1308@gmail.com
LTO Diliman
Location: LTO Main Compound, East Avenue, Diliman, Quezon City
Contact Number: 922-9061 local 324
Director: Adel P. Fabic
Email address: i3128888@gmail.com
LTO La Loma
Location: #3 Biak na Bato Street, cor. P. Florentino Street, Barangay, Sta. Mesa Heights, Quezon City
Contact Number: 711-4444
Director: Pamela B. Gervasio
Email address: ltolalomado19@gmail.com
LTO Las Piñas
Location: FMC-LTO Compound, Alabang–Zapote Road, Talon Uno, Las Piñas City
Director: Joselito P. Luarca
Contact Number: 09564212937
Email address: 1324ddmpao@gmail.com
LTO Makati
Location: Butel Compound, Pililia St., Makati City
Contact Number: (02) 8895-8678 / 09175331404
Director: Marinette D. Abarico
Email address: 1328ddmpao@gmail.com / makati1328@gmail.com
LTO Malabon
Location: G/F Malabon City Hall Bldg., F. Sevilla Blvd., Malabon City
Contact Number: 09687738798
Director: Milagros S. Delos Reyes
Email address: 1332ddmpao@gmail.com
LTO Mandaluyong
Location: 121 Shaw Boulevard, Mandaluyong City
Director: Adolfo Don C. Deveza
Contact Number: 532-2726 / 0998 070433
Email address: mandaeo1336@gmail.com
LTO Manila East District
Location: 776 Domingo Santiago St., Sampaloc, Manila
Contact Number: (02) 8715-5979 / 09275463194
Director: Zosima D. Angeles
Email address: ltomanilaeast1340@gmail.com
LTO Manila North District
Location: 1686 JT Centrale Mall, Fugoso St., Barangay 311, Sta. Cruz, Manila
Contact Number: 09617947443
Director: Alvaro S. Villanueva
Email address: 1344ddmpao@gmail.com
LTO Manila South District
Location: Annex 2 Building, Philpost Compound, Lawton, Manila
Contact Number: (02) 8528-4668 / 09606037330 / 09560911645
Director: Liwayway F. Basinang
Email address: ltomsdo@gmail.com
LTO Manila West District
Location: 2154 Beta Bldg España, Sampaloc, Manila
Contact Number: (02) 8253-6185
Director: Anthony P. Morales
Email address: 1352ddmpao@gmail.com
LTO Marikina
Location: LOL Building, JP Rizal St., Brgy. Sto. Niño, Marikina City
Contact Number: (02) 7730-2672
Director: Ma. Claridette O. Edroza
Email address: i3568888@gmail.com
LTO Muntinlupa
Location: National Road, Tunasan, Muntinlupa City
Contact Number: (02) 8862-1091 / 09391234202
Director: Frederick Mario R. Ubaldo
Email address: 1366ddmpao@gmail.com / ubaldofr@gmail.com
LTO National Capital Region (NCR) - West
Location: Gregorio Araneta Avenue, Quezon City
Contact Number: (02) 8273-1504 / 09957266837
Director: Atty. Clarence V. Guinto
Email address: ltoncr@ymail.com
LTO Navotas
Address: Gen. Gas Plant Bldg., Fishport Complex, North Bay, Navotas City
Contact Number: (02) 8283-3510
Director: Cecilia F. Oliveros
Email address: 1358ddmpao@gmail.com
LTO Parañaque
Location: Olivarez Plaza, Brgy. San Dionisio, Parañaque City
Contact Number: (02) 8833-6379 / 09209181055
Director: Florante S. Martin
Email address: 1367ddmpao@gmail.com
LTO Pasay
Location: LTO Pasay Compound, Domestic Road, Pasay City
Contact Number: 09150945006
Director: Gilbert B. Apsay
Email address: 1368ddmpao@gmail.com
LTO Pasig
Location: Ynares Sports Center Compound, Pasig City
Contact Number: 636-5770
Director: Nida L. San Buenaventura
Email address: i13728888@gmail.com
LTO Pateros
Location: ARM Building, 92 M. Almeda St., Pateros
Director: Zoraida B Legazpi
Email address: ltopateroseo@gmail.com
LTO San Juan
Location: 80 R. Magsaysay Blvd., Quezon City (and in San Juan Commercial Complex in N. Domingo Street for licensing needs)
Contact Number: (02) 8714-9113
Director: Raymund N. Quibang
Email address: sanjuan1384do@gmail.com
LTO Taguig
Location: Old Administration Building, FTI Compound, Taguig City
Contact Number: 09956338857
Director: Alfeo S. Tadena, Jr.
Email address: taguigeo13918888@gmail.com
LTO Valenzuela
Location: Unit 1 & 2 Arca Plaza Bldg. Maysan Road, Maysan, Valenzuela City
Contact Number: (02) 8292-7846
Director: Fe N. Cascante
Email address: i3968888@gmail.com
Read more: Every LTO Fee for Car Registration, Driver's License, and Violations

LTO Branches FAQs
Read on to learn more about LTO's operations, from opening hours to appointment setting. The information you'll get here will help you plan or schedule your transactions accordingly.
1. What are the operating hours of LTO offices?
Generally, LTO offices open at 8:00 a.m. and close up shop at 5:00 p.m. But operating hours may vary depending on the volume of clients coming in. To be sure about these operating hours, just contact your preferred LTO branch.
2. Are LTO offices open on Saturdays?
Since July 31, 2021, select LTO offices have been operating every Saturday to accommodate motor vehicle registrations. This is the agency's attempt to deal with crowd congestion at its offices during weekdays. However, no other transactions will be allowed besides vehicle registration.
The following offices are open during Saturdays:[2]
Caloocan District Office
Las Piñas District Office
Makati District Office
Malabon District Office
Manila North, East, and South District Offices
Muntinlupa District Office
Navotas District Office
Parañaque District Office
Pasay District Office
Public Utility Vehicle Registration Extension Center (Pasay)
Remember, though, that these offices are closed every third Saturday of the month for regular system maintenance. More importantly, schedules may change without prior notice. Contact your preferred office before you go to the site.
3. Does LTO accept walk-ins?
Yes. LTO still accepts walk-in clients, but it encourages applicants to set their appointments online. You can do so by using the Land Transportation Management System (LTMS) portal. If you don't have an LTMS account yet, sign up here.[3]
4. How do I make an appointment at LTO online?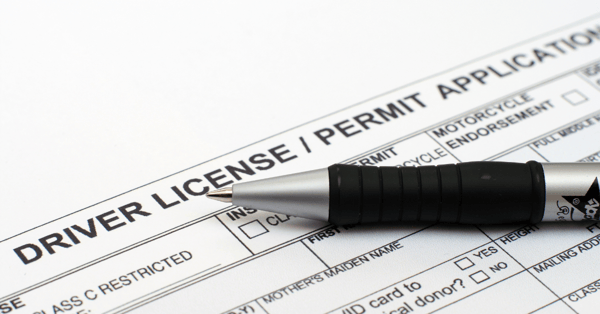 If you already have an LTMS account, you can set an appointment for driver's license application or renewal by following the steps below:
Log in to your LTO account via the LTMS portal and click Licensing.
Read and accept the Terms of Use.
Select your license type (e.g. Student Permit, Driver's License).
Click Add Medical Certificate.
Input your medical certificate number. Then, click Verify.
Choose your driver's license application type (New or Renewal).
Fill out the online application form.
Upload the required documents indicated in the Document Description dropdown.
The LTO fees that you need to pay will be displayed. Click Apply.
Select your desired LTO office where you'll complete the rest of the transaction, your appointment date, and time.
Click Proceed to Payment.
Select your payment method. Then, click Proceed to Summary.
Check all the details of your transaction. Once you're good, click Finish Transaction.
You'll be directed to the e-payment and appointment disclaimers. Click Accept.
Your order summary and billing details will appear. Read and agree to the Terms and Conditions.
Click on your preferred payment method. After that, click Continue. You'll be directed to a third-party page where you'll be completing your online payment transaction.
NOTE: You're required to get your medical certificate only from LTO-accredited clinics. The clinic where you had your medical exam must submit your certificate to the LTO. Otherwise, the medical certificate number that you write in the online application form won't get verified. If that happens, you won't be able to move on to the next step of your driver's license application or renewal.
5. What is LTO DLRO?
The Driver's License Renewal Office or DLRO is an LTO office that primarily focuses on the renewal of driver's and conductor's licenses without alarm or change in information.[4] So if your only transaction is the renewal of your driver's license, you can visit a DLRO instead of heading to the main LTO branch.
For the clientele's convenience, DLROs are commonly found at malls and commercial centers, such as the following:
Major Robinsons Malls
Major SM Malls
Alabang Town Center
Metropoint
Lucky Chinatown Mall
Paseo Center
Ali Mall
Fisher Mall
Tiendesitas
Venice Grand Canal Mall
Read more:
What You Need to Do Before Going to an LTO Office
The following tips will make your transaction with LTO fast, safe, and free of irregularities.
1. Book Your Appointment Online
As much as possible, book your appointment via the LTMS portal. By doing so, you'll be able to save a lot of effort and time.
2. Double-Check All Documents to Be Submitted
After compiling all the documentary requirements and filling out your application forms, double-check all the details. More often than not, applications are delayed because of the inconsistencies and inaccuracies in the information provided.
3. Bring Your Old Driver's License
Regardless of the type of your transaction, it's always wise to bring your existing or old driver's license. Chances are, the LTO officers will ask for it for their reference.
4. Bring Your New Normal Kit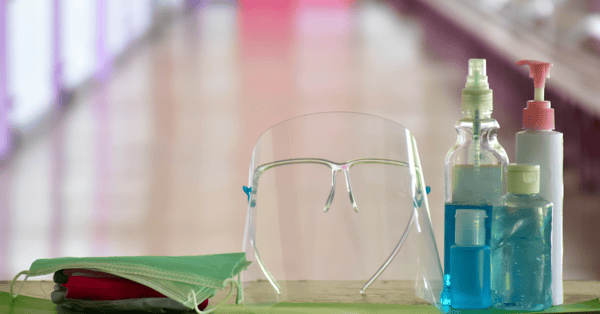 Even if the pandemic alert level has been lowered a notch, you still need to maintain the same level of vigilance and carefulness. Never leave the house without your hand sanitizer, face mask, and face shield. Moreover, follow the safety protocols whenever you're outdoors.
5. Never Work With a Fixer
Transacting with the LTO may test your patience, especially now that the agency is adjusting to the new normal. But this should never be an excuse to work with a fixer. Don't encourage corruption and dishonesty. Besides, you may face legal repercussions if you're caught working with an illicit broker. So if you chance upon someone offering illegal brokering services, don't hesitate to contact the proper authorities.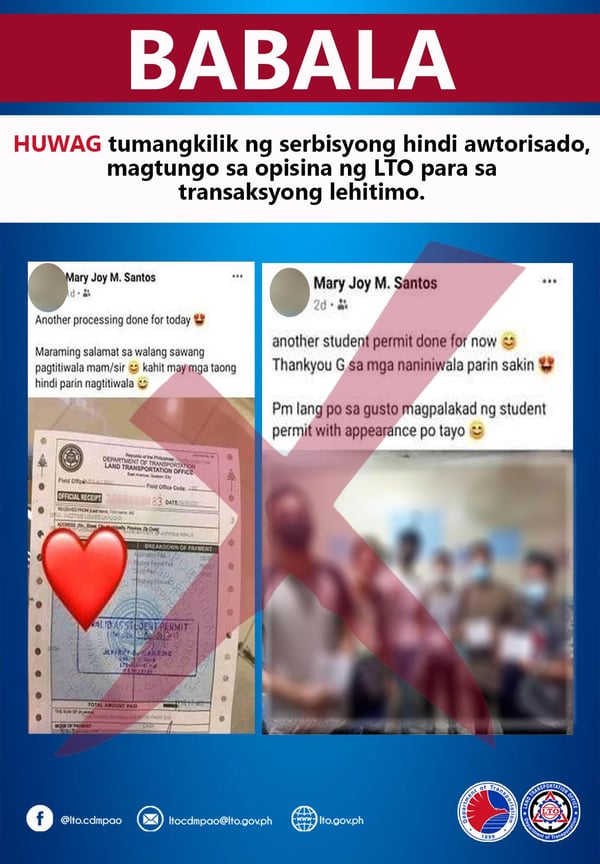 Final Thoughts
Even if the LTO branches have started operating again, expect a lot of new measures in place. Moreover, operations at some offices may be quite slow-moving due to backlogs. With that, we encourage you to be more patient. Nevertheless, LTO branches are doing their best to make things much more efficient, as you can see with the launch of the LTMS portal.
Get a Free Car Insurance Quote!
Looking for car insurance? Below is a list of top car insurance companies and their features. Compare your options and get a free quote from Moneymax!
Car Insurance Company
Features
MAPFRE Insular



10 years of casa eligibility
366 accredited repair shops
PHP 5,000,000 maximum total sum insured
Overnight accommodation - Yes, up to PHP 3,000
Towing - Yes, up to PHP 5,000
Vehicle removal crane services - Yes, up to PHP 10,000

Malayan Insurance



3 years of casa eligibility
58 casa repair shops
PHP 7,500,000 maximum total sum insured
Overnight accommodation - Yes, up to PHP 1,000
Towing - Yes, up to PHP 4,000
Vehicle removal crane services - Yes, up to PHP 8,000

New India Assurance



10 years of casa eligibility
30 accredited repair shops
PHP 3,500,000 maximum total sum insured
Overnight accommodation - Yes, up to PHP 1,500
Towing - Yes, up to PHP 4,000
Vehicle removal crane services - Yes, up to PHP 10,000

Prudential Guarantee



10 years of casa eligibility
PHP 3,000,000 maximum total sum insured
Overnight accommodation - Yes, up to PHP 2,000
Towing - Yes, up to PHP 5,500
Vehicle removal crane services - Yes, up to PHP 15,000

SGI Philippines



5 years of casa eligibility
36 accredited repair shops
PHP 5,000,000 maximum total sum insured
Overnight accommodation - Yes, up to PHP 2,000
Towing amount - Yes, up to PHP 5,000
Vehicle removal crane services - PHP 10,000

Stronghold Insurance



10 years of casa eligibility
167 accredited repair shops
PHP 3,000,000 maximum total sum insured

The Mercantile Insurance Corporation



10 years of casa eligibility
77 accredited repair shops
PHP 5,000,000 maximum total sum insured
Overnight accommodation - Yes, up to PHP 2,000
Towing - Yes, up to PHP 5,000
Vehicle removal crane services - Yes, up to PHP 10,000
Sources: