Parents always put their children's education first. This is why a lot of them are almost endlessly researching for the best schools that will suit their kids' interests and goals.
After all, elite and reputable institutions offer not only quality education but also networks and similar privileges that will surely help their students a lot once they leave for the real world.
Sending your child to the most expensive school in the Philippines for high-quality education can take out a lot of your family financially. One good piece of advice is to start preparing for your child's tuition while they're young—and it could be now!
Most Expensive Schools in the Philippines
If you're planning to have your child study at a well-respected institution, here's a rundown of schools with the highest tuition fee in the Philippines, from high school to college.
Note: The fees stated below are either based on the schools' latest schedules of fees or figures sourced from online school directories. These are just supposed to give you an idea of how much you should prepare for your child's education. The prices may change depending on the degree and miscellaneous fees. We highly encourage you to get in touch with your target school for more information.
10 Most Expensive High Schools
1. International School Manila
Tuition: $14,600 plus ₱466,000 – $17,400 plus ₱554,000 per year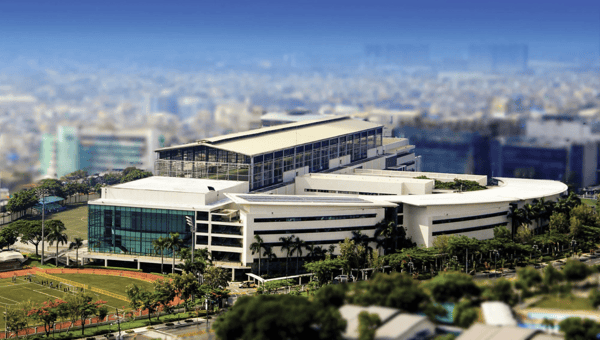 When it comes to prestigious high school education, no one can doubt the stature of International School Manila (ISM). After all, this 102-year-old non-profit school has produced some notable alumni over the years (including the Megastar Sharon Cuneta!).
ISM is easily the most expensive school in the Philippines when it comes to secondary education and for good reasons. Being the oldest international school in Manila has given it access to different educational breakthroughs early on. In fact, it's the first school in Asia that offered the IB Diploma Programme.
ISM's regular high school courses are diverse and easily match the different interests of students. For one, its design and technology department has courses like robotics and food technology. If your child is interested in fine arts and performing arts, the school offers courses such as concert band, show choir, symphonic band, and jazz band, among others.
Related article: Money Management Tips for Parents This School Season
2. The British School Manila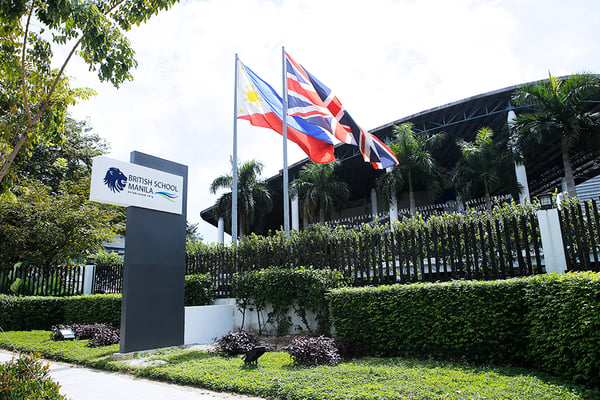 Tuition: £5,625 plus ₱539,010 – £6,750 plus ₱622,710 per year
Established in 1976, The British School Manila prides itself on being the oldest and only non-profit international school in Manila that offers British education. Its teaching staff members were all UK and Commonwealth-trained.
Other than being a member of the Council of International Schools, the school is also affiliated with the International Baccalaureate, which means that your child can choose to complete an International Baccalaureate Diploma Programme. What's great about the school's IBDP is that it has a 100% passing rate. A lot of its students have gone to top universities in the US, the UK, and Canada.
Also, The British School Manila is located in BGC, which means students have access to the district's family-friendly establishments. To help students maximize BGC's conveniences and support their sense of independence, the school gives them a special exit and walking pass.
3. Brent International School Manila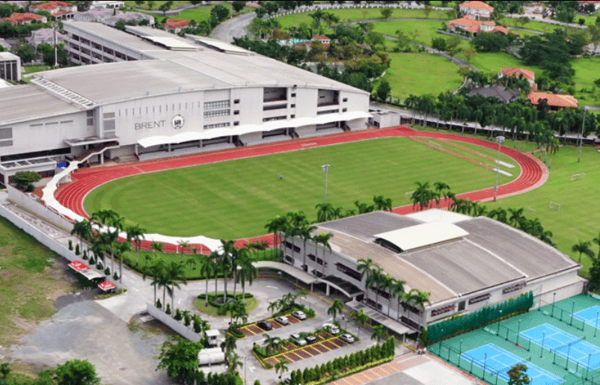 Tuition: $8,784 plus ₱403,512 – $9,120 plus ₱418,900 per year
Nestled within the suburban area of Biñan City, Brent International School Manila is an educational institution with an Episcopal philosophy. The sprawling campus provides an environment conducive to learning since it's surrounded by lush greenery and blue skies (You'll actually see it when you're driving on SLEX).
Other than its Western education format, Brent School also offers the International Diploma Programme. For the past three years, its students have been accepted by different prestigious universities abroad, including Keio University, Kyoto University, Nanyang Technological University, University of Melbourne, University College London, Duke University, California State University, and Columbia University, among others.
Boost your learning environment with music that helps you stay focused and alert. Perk up while studying with some tunes from Gen Z vibes playlist on Spotify!
4. Chinese International School Manila
Tuition: ₱430,000 – ₱511,000 per year
Established in 2007, Chinese International School Manila (CISM) is one of the prestigious international schools in Taguig. Other than being recognized locally by DepEd, CISM is also a member of the Council of International Schools.
Mandarin is being taught from preschool to high school in CISM. But foreign students who plan to continue their education at a Philippine university will also receive Filipino language classes.
Like Southville, CISM also offers the International Baccalaureate Diploma Programme. This makes a good option for students planning to study in an elite university abroad someday.
5. Reedley International School
Tuition: ₱300,320 – ₱313,760 per year
Close to the affluent communities of Valle Verde and Arcovia, Reedley International School is another exclusive educational institution that you may consider if you want your kid to experience the best of three worlds. Its curriculum uses the best approaches of three countries: Singapore, the US, and the Philippines.
The school's Mathematics and Science courses follow the Singaporean curriculum while its English Language Arts course adopts Ohio and Common Core Standards. Its Social Studies course also follows the US's AERO Common Core Plus Standards. Finally, Reedley International School follows DepEd's K to 12 Program, meaning your child will get four years of Junior High School and two years of Senior High School education.
Reedley is one of the international schools in the Philippines with a structured and high-tech distance learning program.[1] It uses Google Suite for education and offers its own mobile app for enrollment, student attendance, and more.
Related articles:
6. Southville International Schools and Colleges
Tuition: ₱185,971 – ₱198,510 per year
Being an international school, Southville's High School Division follows the National Curriculum of the United Kingdom for the following courses: Mathematics, Applied Science, and Social Living. It also follows the Common Core State Standards of the United States for English. On top of that, Southville's high school curriculum is strongly research-based, a quality that the school believes will develop student's love for learning.
Southville also offers a specialized high school program called the International Baccalaureate Diploma Programme or IBDP. It's similar to the US's Advanced Placement Program, except that its availability is limited. In the Philippines, Southville is just one of the 20 schools offering this program. This is a great choice for your child, especially if you want them to study at a top university abroad.
Make Your Goals Future-Proof with a Citi Personal Loan
Fund your child's education with a Citi Personal Loan. You can borrow up to ₱2 million and pay for as long as five years. Apply within the promo period and get rewards worth up to ₱17,490 upon your Citi loan disbursement. Read the full terms and conditions and apply now. This promo is until September 30, 2022.

7. De La Salle University Senior High School
Tuition: ₱160,000 – ₱170,000 per year
If you want your child to get a taste of university life, De La Salle University (DLSU) Senior High School makes a good choice. As it's directly supervised by DLSU Manila, your kid will surely get a high school experience within a university setting. This means that they'll have access to the university's laboratories and resources, and the precious opportunity to be taught by reputable college professors.
Aside from offering all the strands of the Academic Track, DLSU Senior High School also has Sports Track and Arts and Design Track.
8. De La Salle Santiago Zobel
Tuition: ₱145,293 – ₱158,638 per year
Established in 1978, De La Salle Santiago Zobel is one of the most prestigious schools in Southern Manila. This Alabang-based institution offers junior and high school courses. It's one of the best choices to consider if your kid is an incoming senior high student, as the school offers all the strands of the Academic Track: Accountancy, Business and Management, Humanities and Social Sciences, and Science, Technology, Engineering, and Mathematics.
De La Salle Santiago Zobel's second campus in Vermosa, a township in Cavite, has been opened to make its distinct La Sallian education more accessible to others. This branch envisions itself as the center of excellence for teacher training in blended learning programs.
9. Saint Pedro Poveda College
Tuition: ₱140,000 – ₱160,000 per year
Opened in the '60s, Saint Pedro Poveda College, or more commonly called Poveda, offers pre-school to high school education. Just like some of the most expensive schools in the Philippines, Poveda has a progressive approach to learning.
Other than the subjects prescribed by the Department of Education, elective courses are offered to Grade 12 students. That way, they'll be more than prepared when they reach college. Such subjects include robotics, digital arts, biochemistry, applied voice, social graces and professional etiquette, and malikhaing pagsulat.
If you want your child to learn and experience real-life college courses, you may enroll them in Poveda's Advanced Placement Program. According to Poveda, this program's curriculum is under the auspices of the College Board that regulates the Advanced Placement curriculum in the United States. Currently, the school offers the following AP courses: microeconomics, macroeconomics, world history, English literature and composition, English language and composition, statistics, and calculus.
10. OB Montessori Center
Tuition: ₱160,000 per year (as of 2017)
Operation Brotherhood Montessori Center or OB Montessori Center prides itself on being the pioneer of Montessori education in the Philippines. The school's method of education originates from the philosophy of Italy's Dr. Maria Montessori, who believes that in a learning environment where children are motivated to teach themselves. In other words, independence is emphasized.
OB Montessori Center offers both junior and senior high school programs. One noteworthy feature of its senior high school department is that it teaches advanced subjects, such as accountancy, business management, and critical thinking in the 21st century.
Read more: Improve Your Skills with Tese TESDA Free Online Courses
13 Most Expensive Universities and Colleges
1. Centre for International Education British School
Tuition: ₱450,000 per year
The Centre for International Education (CIE), termed the "School for Leaders," is accredited by Cambridge Assessment under the University of Cambridge. It offers degrees in Business, Information Technologies, and Tourism.
Students also have the option to complete their junior year of college at Northwood University, USA, providing them with both a US and PH certified degree. CIE British School also offers basic education[2] with programs in Primary School and High School. With what this school offers, it's no doubt that they have one of the most expensive tuition in the Philippines.
2. Southville and Foreign Universities (SISFU)
Tuition: ₱390,000 – ₱450,000
Not to be confused with Southville International Schools and Colleges,[2] Southville and Foreign Universities (SISFU) is one of the most expensive schools in the Philippines. SISFU is a pioneer in transnational education in the country. Proof of that is its affiliations with several universities from foreign countries, which enable them to deliver the curriculums of such institutions in the Philippines. Internships, which are mostly paid, can be done abroad in countries, such as the US, the UK, Switzerland, and the Middle East.
Currently, SISFU has official partnerships with De Montfort University in Leicester, United Kingdom and Pearson, a British-owned education publishing company.
3. Enderun Colleges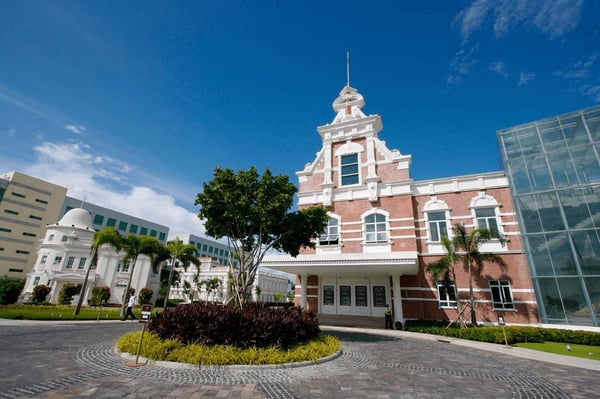 Tuition: ₱480,000 per year
The BGC-based non-sectarian college specializes in Bachelor of Science in International Hospitality Management with specialization in Hotel Administration or Culinary Arts. Enderun Colleges also offers degrees in Business Administration, Entrepreneurship, and Architecture and Design. A 24-unit course load per semester costs ₱240,000 for local residents and ₱260,000 for international students.[3]
Enderun Colleges has global ties with some of the world's top educational institutions. These include Les Roches, École Ducasse, Arizona University's Thunderbird School of Global Management, Yeungnam University, Namseoul University, and Dongguk University.
Related article: 26 Free Online Courses for Thriving and Future Entrepreneurs
4. Meridian International College
Tuition: ₱236,000 – ₱330,000 per year
Meridian International Business, Arts and Technology College, or MINT College, is one of the most expensive schools in the Philippines that offer creatives-focused degrees. Founded in 2010, this college has a vision of integrating modern approaches to tertiary education in the Philippines.
MINT College offers four-year programs in music business, multimedia arts, film and video arts, and performing arts. Moreover, the school has degrees in marketing, entrepreneurship, computer science, and information technology. What makes MINT College a standout is its continuing education program, which is designed for working professionals who want to improve their current skills. The said program is available online, which means that you can access it anytime, anywhere.
5. De La Salle-College of Saint Benilde (CSB)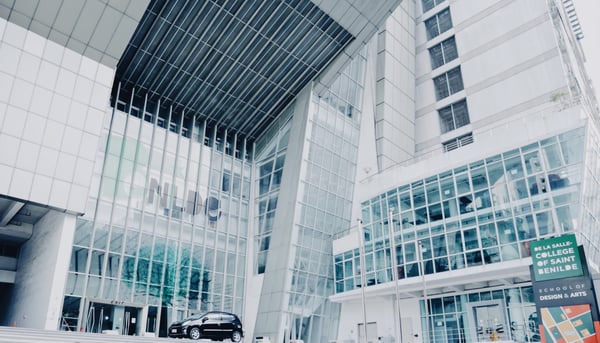 Tuition: ₱225,000 – ₱300,000 per year
Originally founded as a night school for working students in the 1980s, the former College of Career Development got its name in 1988 and is used as a "learner-centered instruction" facility. CSB houses programs in Design and Arts, Hotel and Restaurant Management, Information Technologies, and Multidisciplinary Studies. Since 2016, the college's School of Hotel, Restaurant, and Institution Management is the only hotel school in the Philippines that holds a Level IV status from the Philippine Accrediting Association of Schools, Colleges, and Universities (PAASCU)
On average, programs cost between ₱75,000 and ₱110,000 per term for three terms a year.
6. De La Salle University (DLSU)
Tuition: ₱205,000 – ₱225,000 per year
Founded in 1911, DLSU offers programs that have been identified by the Commission on Higher Education (CHED) as Centers of Excellence. To date, it offers degrees in Education, Engineering, Business, Communication, Technologies and Economics, to name a few. Average tuition for freshmen for the first trimester[4] will cost around ₱60,000 to ₱70,000, making it one of the most expensive universities in the Philippines. DLSU follows a trimester academic structure, which means parents will have to pay for three terms in a year.
See also: How Much Money Should I Save for a Child's Education?
7. University of Asia and the Pacific (UA&P)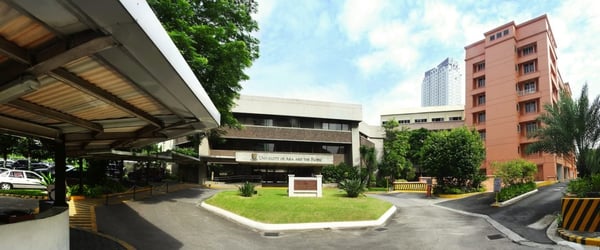 Tuition: ₱190,000 – ₱240,000 per year
Originally established as the Center for Research and Communication, the University of Asia and the Pacific was originally a think-tank that offered graduate courses in economics. It also conducted social and economic research.
Today, UA&P offers degrees such as Applied Mathematics, Human Capital Development, and Industrial Economics. Parents may have to pay somewhere between ₱80,000 to ₱100,000 per semester for a full 23-unit course load—and that's just for tuition alone.
Read more: Study Now, Pay Later: How to Get a Student Loan in the Philippines
8. Ateneo de Manila University
Tuition: ₱180,000 – ₱220,000 per year
Established in 1859 by the Society of Jesus, Ateneo de Manila University is one of the oldest universities and private research institutes in the country. It offers degrees in multiple fields of study, such as Arts and Humanities, Management and Entrepreneurship, Social Sciences, and Science, Technology, Engineering, and Mathematics.[5] ADMU is also one of the top-ranked universities in the Philippines.
The average tuition per semester is around ₱90,000, but it may reach up to ₱100,000 or more. On top of that, you'll need to cover other fees that may cost up to ₱17,000 or so.
9. iAcademy
Tuition: ₱165,000 – ₱225,000 per year
Founded in 2001, iAcademy offers degrees that specialize in business and technology. Programs here range from Software Engineering to Game Development as well as Multimedia Arts and Design. It is also one of the few schools in the country that offer BS Animation. Nevertheless, the college offers programs in business and liberal arts. These include business administration, real estate management, accountancy, and psychology.
What's stellar about iAcademy is that its schools have partnerships with and recognitions from global organizations. For instance, the School of Computing is the First IBM Center of Excellence in the ASEAN region and the official Microsoft Training Center in the Philippines. Meanwhile, the School of Business and Liberal Arts is the first educational partner of PricewaterhouseCoopers for the college's accountancy program.
Students who wish to enroll in four-year programs will be spending around ₱60,000 per term for three terms a year.
10. San Beda University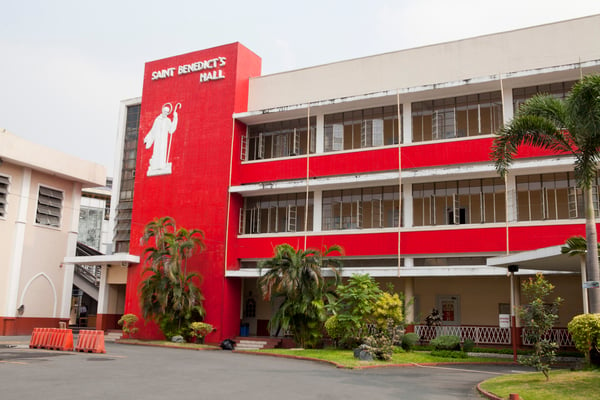 Tuition: ₱150,000 – ₱160,000 per year
Founded in 1901 by Benedictine monks, San Beda University was primarily an all-boys school in Manila. It eventually expanded to a full college with branches in Alabang and Rizal. In February 2018, CHED granted San Beda university status[6].
San Beda offers bachelor's degrees in the fields of Accountancy, Business, Marketing, Computer Science, and Economics. They also have their own School of Law and Graduate Schools for Business Administration and Liturgy.
11. Miriam College
Tuition: ₱120,000 – ₱140,000 per year
Formerly known as Maryknoll College, Miriam College is a leading women's Catholic school that offers education from basic to tertiary level. It has a campus in Nuvali, and its third campus in Porac, Pampanga is currently being built. The main campus, which is located in Quezon City, sits conveniently between Ateneo de Manila University and University of the Philippines-Diliman along Katipunan Avenue.
If your child is planning to study teaching, entrepreneurship, and business administration, Miriam College has a Center of Excellence certification from CHED from 2016 to 2018. Similarly, the school's degrees in communication, psychology, international studies, and environmental planning and management have received Level IV accreditation from the PAASCU.
12. Mapúa University
Tuition: ₱118,400 – ₱203,200 per year
Ask every aspiring engineer about their dream school, and they're likely to say that Mapua is one of their considerations. The university is the first school in Southeast Asia to receive accreditation from the esteemed Accreditation Board for Engineering and Technology, Inc. It has the most number of accredited engineering and computing programs in just a single campus in the Philippines! But other than engineering programs, Mapua also offers degrees in Advertising Design, Broadcast Media, Psychology, Digital Film, and Multimedia Arts.
Mapúa University is also known for pioneering the quarter system or Quarterm. This means that your child will need to complete four terms every year until graduation. And each term may cost between ₱26,000 to ₱58,000.
13. Assumption College
Tuition: ₱120,000 – ₱130,000 per year
Assumption College, or fondly called AC, has a long and rich history just like the other schools built by religious congregations. Despite its many incarnations since 1892, the school remained all-girls and all-women in nature. It has produced notable alumnae, including former President Cory Aquino, Cory Vidanes (ABS-CBN's Chief Operating Officer), and Senator Grace Poe, among others.
Under its Marie Eugenie School for Innovative Learning, Assumption College offers bachelor degrees, such as Education, Early Childhood Education, Communication, Psychology, Performing Arts, and Interior Design. On the other hand, its Milleret School of Business and Management for Women offers degrees in Business Administration, Accountancy, and Entrepreneurship.
Are Expensive Schools Worth It?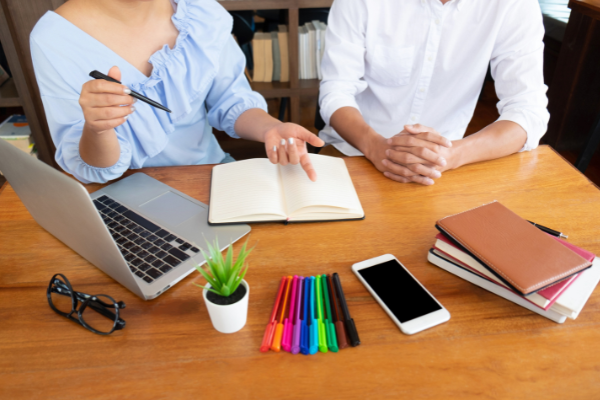 With a big name comes big tuition. That's the reality of the most expensive schools in the Philippines. Ultimately, the question that every parent will ask is, "Will it be worth it?"
While privilege and the school's reputation play an important role in a student's post-education success, no one can definitely predict the future of your child. Other factors will still have a say in your child's career, such as skills and dedication.
If education quality is your concern, you may find yourself trusting schools with high-level accreditations, recognitions, and even partnerships. This is because they will equip your child with the necessary skills to thrive in their chosen career. But then again, money will be an issue. In such cases, you can always find an equivalent degree at another school for less.
Going back to the question, no one can definitely say if the name of the school will be worth it until your child graduates and gets a career. But here's one barometer that you should always take into account: if the tuition sinks you in debt and affects the other aspects of your family's life, it may not be worth it.
Final Thoughts
You can avoid heavily bankrolling your child's education by saving or investing in education plans. If your child is academically gifted and you find it hard to save up for the most expensive school in the Philippines, prioritize looking for a scholarship program. It's normally offered by the school, but some government agencies and private foundations may have a slot for your child as long as they're qualified.
Education is undoubtedly pricey. But who says that you have to stick to the most expensive schools in the Philippines? You'll always find alternatives that offer the same quality of education. You may want to check mid-range universities and even state-funded schools.

Sources: