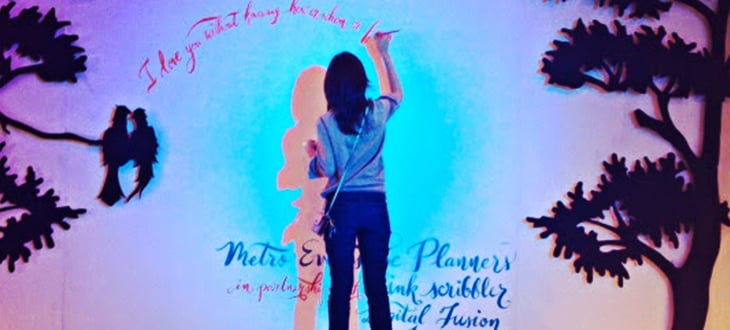 Everyone has a hobby they love indulging. Sometimes you indulge to relieve stress, other times simply because you're bursting to full with the creative energy, and you need to create something. While there are many people who say that art isn't a viable career option, others have gone ahead and done so anyway – and succeeded.
We spoke with three artists who've formed careers and businesses from their passion for creating, and what it takes to turn art into business.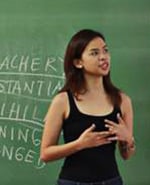 Alexis Ventura is a calligrapher and founder of Inkscribbler, an agency that creates custom designs for stationery, displays, and personalized projects. She and her team have created pieces for restaurants, and digital media. More recently, she created the invitations for Sen. Chiz Escudero and Heart Evangelista's wedding.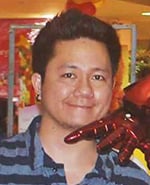 Danny Racelis is a comic book fan, architect, and founder of Wash n'Machine Doodle Apparel. His designs feature pop culture references beyond comic books, and have been featured in When in Manila. The collection is available on Zalora and the MerchBox apparel boutique.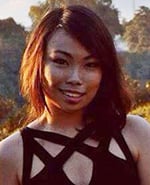 Yana Santiago is the lead designer and co-founder of Olivia and Diego, a social business that specializes in artisan jewelry and accessories. Their pieces feature designs and materials inspired by the tribes and cultures of the Philippines. The brand celebrates empowerment through their advocacy of providing financial opportunities to women in rural areas.
When did you develop your passion?
Alexis Ventura (AV): I started [with calligraphy] almost 4 years ago. I was still working in the corporate world and I wanted to find a new hobby, something that would interest me apart from work. I stumbled upon calligraphy through work because of a greeting card sent to us by the international team. From there, with a drawing nib, holder and a basic ink, I started scribbling.
Danny Racelis (DR): I started in 2012, drawing comic books mostly as a hobby. It's why you might notice that many of the early designs are based on comic books. It didn't do so well at first, so I decided to switch strategies.
Yana Santiago (YS): It all started when I went back to Davao for a short vacation. More of a life break, really. A surfing trip to Mati in Mindanao with Kayan (one of O&Ds founders) and a chance meeting with a Moroccan backpacker couple changed a lot of things.
Read more: Best Business K-Drama List: 6 K-Dramas That Will Inspire You to be an Entrepreneur
How did you start making a living from your art?
AV: A few months into it, I created inkscribbler.com to separate my calligraphy and lettering works from my personal blog. Then in a few months, I was receiving some inquiries. The "livelihood" really just kicked in after I decided to focus on Ink Scribbler full time. It was an amazing leap of faith, and I have never looked back since.
DR: The strategy of designs based on comic books didn't exactly work, so I switched strategies to trending topics. It just grew organically through Facebook, and it hit a breaking point with a McDonalds-inspired design. It snowballed from there.
YS: I attended a trade fair, got a slot but initially business was food/juicing (but the ingredients didn't arrive). So days before the trade fair, I just decided to make accessories from discarded t-shirts. The name came from the backpacker couple we met. Their passion for life and giving back to nature inspired what the brand is today.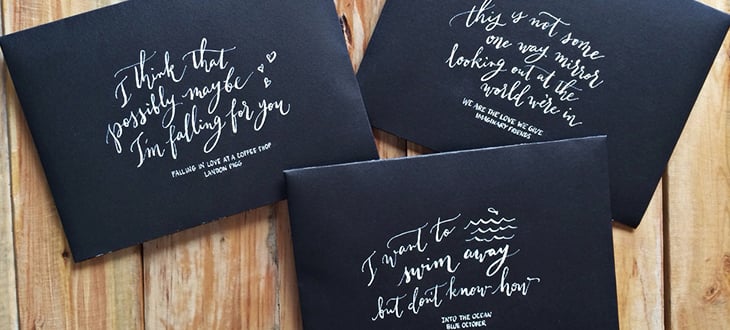 How much is a good starting capital for a business like yours?
AV: At Php 2,000, you can get a good set of nibs, holders and inks. Then, it takes a lot of time to practice.
DR: One must have the equipment for t-shirt printing and manufacturing that cost me around Php 100,000. To make the most out this capital investment, know what the market wants.
YS: With Php 25,000 - 30,000, they can start the same business. This includes the materials, community work, training, NGO partnerships, and social work students.
What mistakes have you made in your business and how did you fix them?
AV: I've made a lot of mistakes while writing, so make sure to have extra paper, haha! Kidding aside, I think the craft industry is still very young and the potential to grow is yet unimaginable. If I have made mistakes, I'll probably know of them several years from now. So far, it's been an adventure!
DR: I didn't study and assess the market first. Before, I was designing according to what I wanted to do. The business wasn't profitable since I had to purchase heavy equipment for t-shirt printing for a slow-moving business. After I studied market trends on Facebook, I designed accordingly and it became easier from there. Currently, I do the design layouts and the production is outsourced.
YS: I remember not researching on how to start a business. Even if you have the talent in your craft, there are important skills or 'how to's' when starting a business which I only realized when I started Olivia and Diego. Since I finished Clothing Technology in college, our classes were heavy on design but not on the technical business side. I learned that you should really be equipped of both creativity and business skills to succeed because not knowing how to do it would cost you money, time and effort.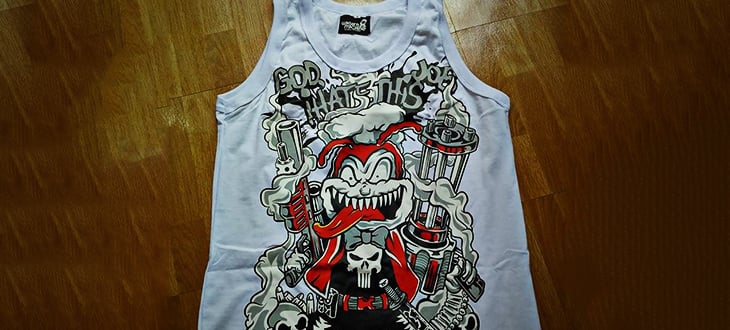 Where do you get your inspiration?
AV: I get inspired with what I write— the message it conveys; the emotions that come with it. I think my writing style is organic and freehand. It's not the usual romantic and smooth-flowing that is typically seen with pointed pen calligraphy.
DR: Trending topics are great inspiration sources. We had the McDonald's design as bestseller. Now, since Clash of Clans has been very popular, our CoC-inspired shirt gained 13,500 likes and around 430 shares on Facebook.
YS: The different tribes here in the Philippines have a unique taste in art and culture. I mainly pattern designs with their craft and style. In Olivia and Diego, we source our materials locally from Davao and from Etsy.com to create modern designs using these materials.
For aspiring artists like you, what do they need to know if they want to start their own?
AV: If you can do it on the side, then go for it! If you feel called to do it full time, then brace yourself. Follow your passions responsibly, not recklessly.
DR: Artists should have a mindset of a businessman. They shouldn't also give up if they feel like putting up a business is difficult and challenging. Also, if they experience loss, keep in mind that it's part of the business.
YS: First of all, they need to have a strong point and a unique selling proposition where each product tells a story. Also, perseverance is key to reach to your market. Social media also helps send the brand message to consumers.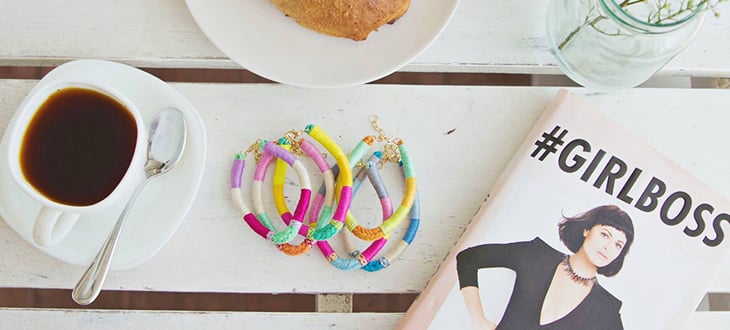 Final Thoughts
Turning your art into a business is more than having the gumption to put your art out there for people to see. It takes a lot of courage to step out of your comfort zone, to risk going beyond doing something you love as a hobby and turn it into a full-blown, successful business.
While passion can be your driving force, it isn't enough. It will be a challenge to your commitment to making the change. Successfully transitioning a hobby into a business requires a responsible, business-like mindset backed by research and perseverance, the same way these artists did.
Need car insurance? A credit card? Or a loan? Moneymax got you covered. Check our products to know more.